Specializing in Assessment and Installation
of Surveillance Systems for Retail,
Commercial and Industrial Properties
in the greater Sacramento area
Watchdogs Surveillance is based in Folsom California (Sacramento area) and is family owned and operated. By taking every effort to lower our overhead, we are typically able to install systems at up to 1/2 the cost of our competition. The lower cost in no way reflects lower quality. We have installed systems at water treatment plants, a power plant, government and mostly commercial installations. There is no red tape or bureaucracy to overcome and we take ownership of the entire project life cycle as well as any support/service that may be required.
Watchdogs Surveillance is spear headed by Olaf and Lucie Kroettinger. Olaf has an Engineering degree from CSUS (California State University, Sacramento) which was followed by a MBA (Masters in Business Administration) and of course a California Contractors License. Lucie graduated from the United States Military Academy (USMA) at West Point and also continued her education with an MBA. At Watchdogs Surveillance we realize that complete customer satisfaction is the key to running a successful business. A substantial portion of our business stems from repeat customers and referrals.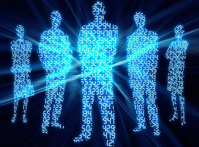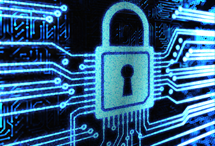 "We believe in old fashioned personal customer service. There is no corporate greed or bonuses for tricking customers into signing long term contracts. If you have a system installed by Watchdogs Surveillance, that system is yours to do with as you please. Any contractor can work on or expand your system. With Watchdogs Surveillance you are not obligated to sign any long term contracts costing you money month after month or obligating you to use our services." ~ Olaf Kroettinger

(If you are wondering, Krőttinger is a German name and there is no incorrect way to pronounce it)
In the Sacramento area we offer security web cams, web cam servers, IP cameras and just about any surveillance technology on the market. We are based in Folsom/Sacramento (northern California) and specialize in video surveillance. If you are looking for a surveillance store in the Sacramento area, just give us a call and we will be happy to assist and help you. We offer free help through email or over the phone. We are a growing surveillance company in northern California whose main focus and goal is complete customer satisfaction. "Can you install my surveillance system?" Yes, we can install your system for you. We also do cabling and many other surveillance related installation. Industrial surveillance, control system monitoring, Power plant surveillance, utility plant, SCADA system visual conformation with video camera integration. We are a licensed and insured contractor that installs security cameras in the Sacramento area.
Home About Us Contact Products Packages Licensed Support Testimonials