Phone:

Mailing Address:

e-mail:

916-983-1661

1544 Manasco Circle

Folsom, CA 95630
We are confident that all our customers are satisfied with our customer service.
We do not hide behind a P.O. Box or 800 number.
We encourage our customers to contact us with any questions they may have for years to come.
NO required Monthly Contract or Fee!!
At Watchdogs Surveillance it is all about customer service, not exploiting customers through monthly costs with long term contracts. We strive to retain our customers through good customer service, not by contractual obligation. Do not be fooled by slightly lower upfront cost, many 'warranty' and 'service' contracts can cost you substantially more in the long run.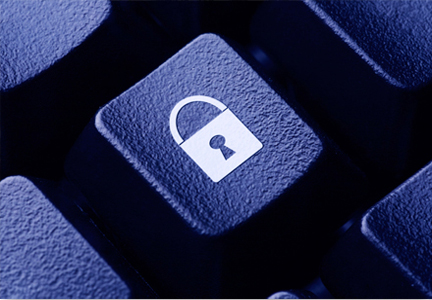 Watchdogs Surveillance is a security consultant company that installs surveillance equipment (CCTV systems) in the Sacramento and surround area. Watchdogs Surveillance believes all businesses should take advantage of the many benefits that security cameras and surveillance have to offer. Cameras are great deterrents in the reduction of theft and can increase productivity.
Most of our business stems from small local businesses, just like Watchdogs Surveillance. Below please find some useful business links and information.
The U.S. Small Business Administration
www.sba.gov
Government Business Resources
eHow
Chamber of Commerce
Locations:
Sacramento Metro
One Capitol Mall, Suite 300
Sacramento , CA 95814
West Sacramento
1414 Merkley Ave # 1
West Sacramento , CA 95691-3209
Folsom
200 Wool St .
Folsom, CA 95630
Roseville
650 Douglas Blvd.
Roseville , CA 95678
Rocklin Area
3700 Rocklin Road
Rocklin , CA 95677-2716
Lincoln
540 F Street
Lincoln, CA 95648
El Dorado Hills
2085 Vine Street, Ste. 105 ,
El Dorado Hills , CA 95762
Auburn
601 Lincoln Way
Auburn , CA 95603-4803
Citrus Heights
7115 Greenback Ln # A
Citrus Heights , CA 95621-5526
Davis
604 3 Street
Davis , CA 95616-4699
Elk Grove
9280 West Stockton Boulevard, Suite 104 Elk Grove, CA 95758
Carmichael
6825 Fair Oaks Blvd # 100
Carmichael , CA 95608-3836
Fair Oaks
10224 Fair Oaks Boulevard
Fair Oaks , CA 95628-7112
Rancho Cordova
2729 Prospect Park Drive #117
Rancho Cordova , CA 95670
California
1332 North Market Boulevard
Sacramento , CA 95834-1912
North Sacramento
492 Arden Way
Sacramento , CA 95815
Natomas
4440 Duckhorn Drive #400
Sacramento , CA 95834
Woodland
307 1st Street
Woodland , CA 95695-3412
Stockton
445 W Weber Ave # 220
Stockton , CA 95203-3189
Lincoln
601 Lincoln Way
Auburn , CA 95603-4803
Vacaville
300 Main St # A
Vacaville , CA 95688-3958
Fairfield-Suisun
1111 Webster Street
Fairfield , CA 94533-4841

El Dorado County
542 Main Street
Placerville , CA 95667-5651