Watchdogs Surveillance
Specializing in Assessment and Installation
of Surveillance Systems for Retail,
Commercial and Industrial Properties
in the greater Sacramento area
In today's society, video surveillance, also known as CCTV (Close Circuit Television) has become commonplace. Both public and private sectors have taken advantage of video surveillance and the benefits such systems have to offer. Watchdogs Surveillance installs surveillance systems for both private and public sectors. We install systems for residential, retail, commercial, industrial, and construction sites, among many.
Over the last couple of years the technology has improved tremendously by becoming digital. Digital video surveillance offers better picture quality, better remote access and easier retrieval and viewing of video and audio events than the predecessor analog tape systems. Today's digital surveillance systems have incorporated many advanced video analytic features allowing such capabilities as face detection, license plate recognition, visual automation and advanced intruder detection/warning when a perimeter has been penetrated. The latest trend in video surveillance is network-based surveillance via IP cameras and web servers. POE (Power Over Ethernet) and IP cameras as well as web servers can utilize existing Ethernet infrastructure reducing installation time and cost tremendously. Either hybrid DVRs (Digital Video Recorder) or NVRs (Network Video Recorder) can than be utilized to capture and process the images.

At Watchdogs Surveillance we offer the latest surveillance technology coupled with superior service and competitive prices. We take great pride in offering a broad range of surveillance system technology and solutions. We design and install systems with license plate recognition, access control, POS (Point of Sale) interface, home/building automation, face detection and more. Or we can install a more basic and less expensive system for you, depending on what your needs are. We make a conscious effort to match our customer's needs with the appropriate equipment, keeping our customer's budget in mind.

There are many options to choose from so that individual needs and scenarios can be met. Cameras can be placed covertly or in plain sight as a deterrent. There are just about endless types of cameras to choose from, such as night vision, vandal resistant, wide angle, wide dynamic range, PTZ (Pan Tilt Zoom) and Meg Pixel IP cameras.

At Watchdogs Surveillance, we will be happy to discuss the different options and what types of video cameras and system best suit your needs. Please feel free to email us or give us a call at (916)983-1661 to discuss your options or to schedule an appointment for an estimate. In the greater Sacramento area, on site estimates are typically free.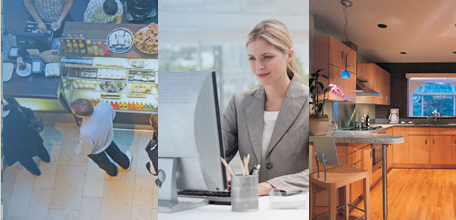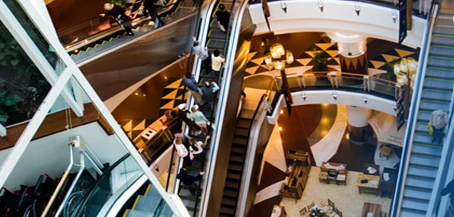 We are a licensed and insured security Contractor that installs security cameras in the Sacramento area. We install security cameras, DVR (Digital Video recorders), NVR (Network Video Recorder), IP camera, Analog cameras, and many other surveillance systems. Whatever your surveillance security needs may be, we will be happy to help you. We can assist in surveillance needs analysis, surveillance consulting service and surveillance installations in the northern California mother load Sacramento area. We sell Bosch, Sony, Sharp, Axis Communications, Pelco, Geovision, AveMedia, Q-see, Lorox, Swann and many more surveillance products.